The National Housing Authority under the Office of the President, in its Disaster Risk Reduction Management (DRRM)/ Calamity Operation Project Engagement (COPE)/ Environmental Protection Program (EPP) - Urban Gardening, in coordination wih the Local Government Unit of Naga represented by Ms. Payja Roxas, Municipal Environment and Natural Resoures Officer (MENRO), conducted the distribution of vegetable seeds and gardening tools to selected constituents of Barangay Baluno, Naga, Zamboanga Sibugay on March 25, 2021.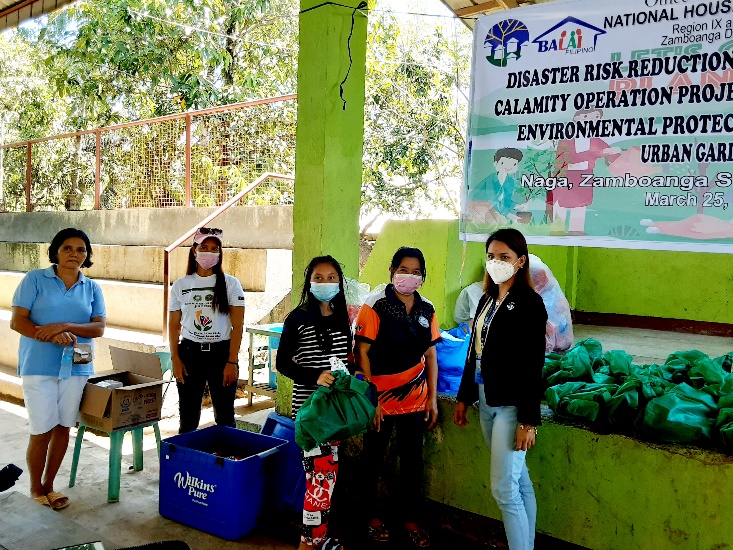 This program aims to encourage Filipinos in household gradening and in re-using their plastic containers as gardening pots. National Housing Authority Regional District office is represented by the following personnel; Ms. Carisa Jean Carballo, NHA-CSSO, Ms. Cheerily Salomes, NHA-Sr. Architect, Mr. Arch Gail Anthony Ilagan, NHA-Sr. Engineer, and Mr. Hanzel Calixton Hoffdahl, Senior Community Support Services Officer.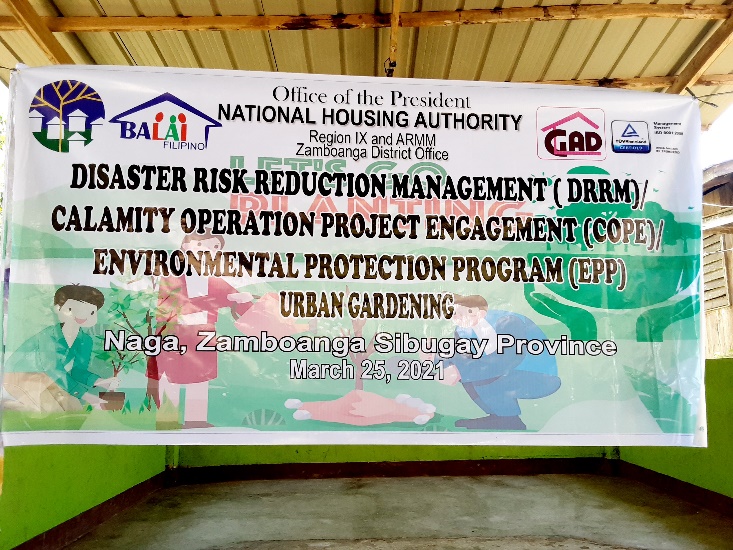 The distribution program started with the signing of attendance and validation of proper beneficiaries thru roll call base on the official list from the NHA data. Gardening tools and seeds, together with NHA t-shirt are then distributed to the beneficiaries by NHA personnel assisted by Ms. Payja. Upon receipt, beneficiaries will fill up the Acknowledgement Receipt sheet from the NHA for documentation purposes. Ms. Payja gave her message thanking the NHA program and encouraging the beneficiaries to use properly the gardening tools.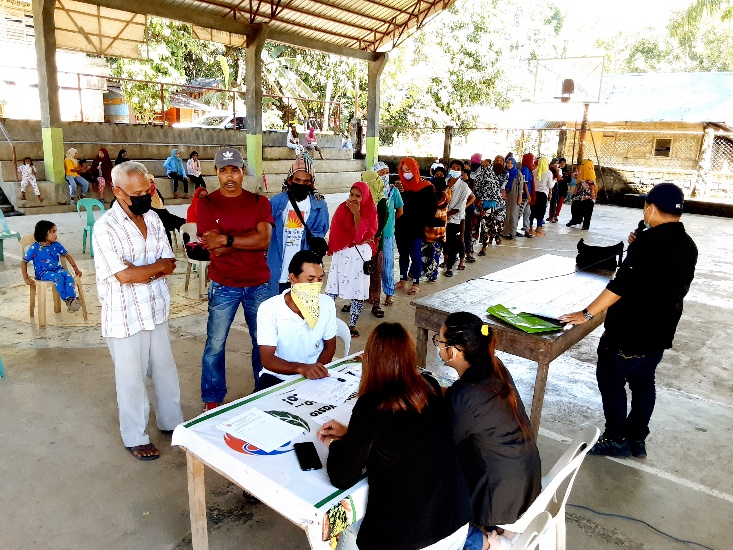 The program ended with the closing remarks of Mr. Hanzel Calixton Hoffdahl, Senior-CSSO of NHA Regional District based in Zamboanga City, thanking the cooperation of the beneficiaries for seamless distribution and the support of the Local Government Unit of Naga, Zamboanga Sibugay.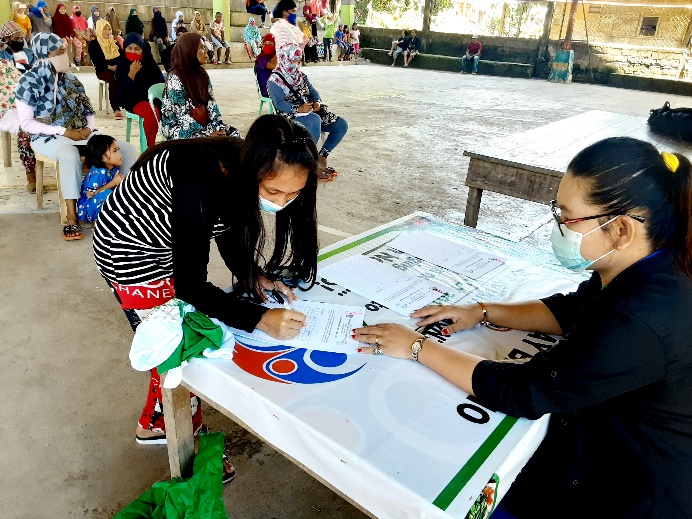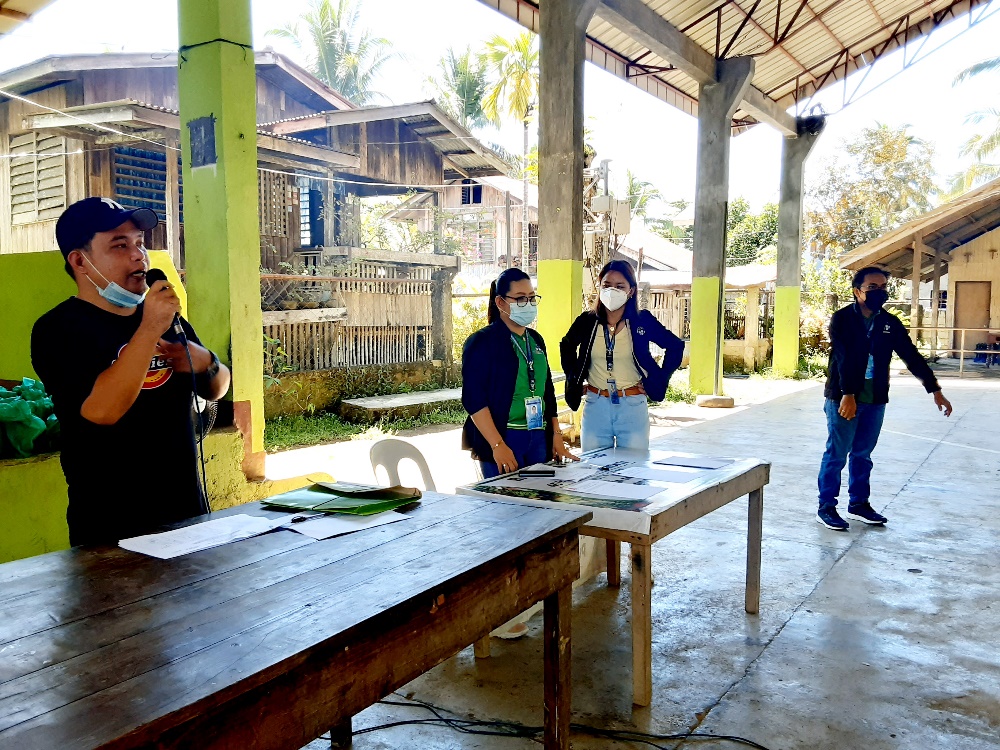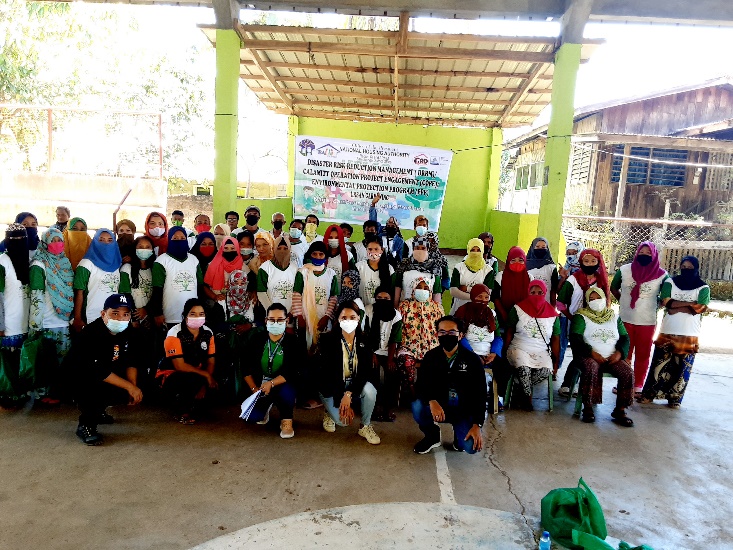 Author: MELBRYLL O. BACTONG /  Executive Secretary