"TAKING THE CHALLENGE FOR HOPE, PEACE, UNITY, YOUTH EMPOWERMENT AND RESILIENCY IN TIMES OF NEW NORMAL"
In its aim to Prevent and Counter Violent Extremism (PCVE) and fight againts Illegal Drugs, the 44th Infantry (Agile N Stable) Batallion, 1st Infantry (Tabak) Division, Philippine Army headed by Commanding Officer Filven S. Noche, LTC, INF, (GSC), PA, in partnership with the Local Government Unit of the Municipality of Naga, Zamboanga Sibugay headed by Municipal Mayor Hon. Rino O. Delos Reyes, conducted Youth Leadership Summit 2021 with the theme "Taking the Challenge for Hope, Peace, Unity, Youth Epowerment and Resiliency in times of New Normal" on April 5-7, 2021 at Baluno Patrol Base, Brngy. Baluno, Naga, Zamboanga Sibugay.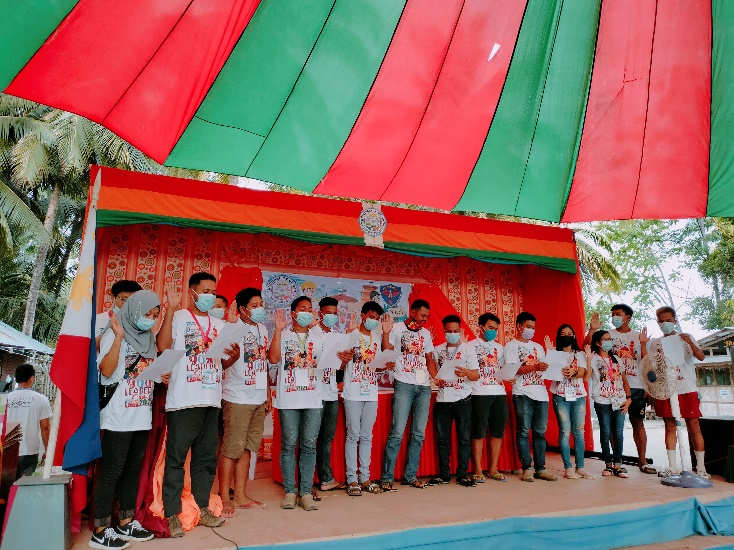 Per letter of Commanding Officer Filven S. Noche, youth leadership summit intends to empower the youth to become advocators of peace and promote character base leadership skills, uplift their awareness on the roles of the youth in nation building, inculcate the virtues of patriotism and nationalism and also educate and provide clear and actionable guidance for safety precautions through the prevention of the pandemic (COVID-19).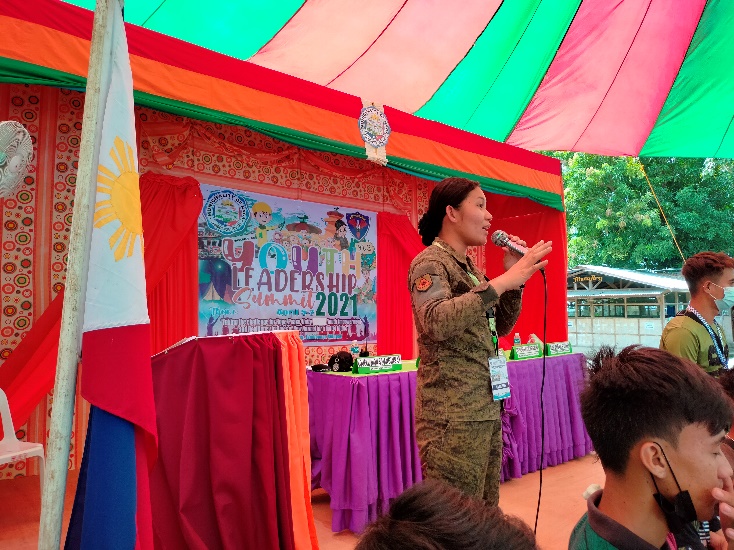 The leadership summit is participated by around 100 youths ages 15 – 30 coming from selected barangays mostly from coastal areas that are deemed prone to violent extremism and illegal drugs. Also, joined the 3-day summit are the facilitators coming from Municipality of Bayog, Zamboanga del Sur, Sangguiniang Kabataan Federation of Naga, Zamboanga Sibugay headed by Hon. Louell John Manginsay, Sir Alcazer Amil the overall event organizer together with his facilitators, Philippine Army personnel headed by 1LT MA Melva G. Logroño (SC), Acting CMO Officer, 44IB, and guest speakers from Municipal Health Office, Department of Education, Federated Madaris of the Philippines, Municipal Social Welfare Development Office, Municipal Police Office, and Department of Trade and Industry.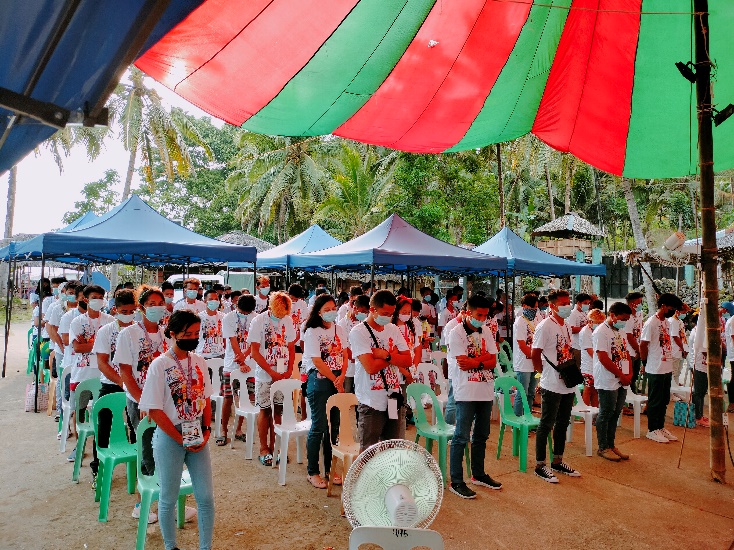 During the opening program, Hon. Aldam Arani, Barangay Chairman of Barangay Baluno gave his message to the participants saying that, youths today will be the ones to replace the government officials someday and that Barangay Baluno is thankful to be the host barangay for this year's Youth Leadership Summnit of the Philippine Army. His message is supported by Sangguiniang Bayan Member, Hon. Ambri Atab as he hope that participants should learn many important lessons throughout the leadershhip summit and should become role model in their respective barangays after attending the said summit.
Commanding Officer Filven S. Noche before introducing the guest speaker, emphasized that the influence of our youth sector plays vital role in nation-building. He also said that Youth Leadership Summit participants must consider this leadership summit as privilege and training for their future as future leaders.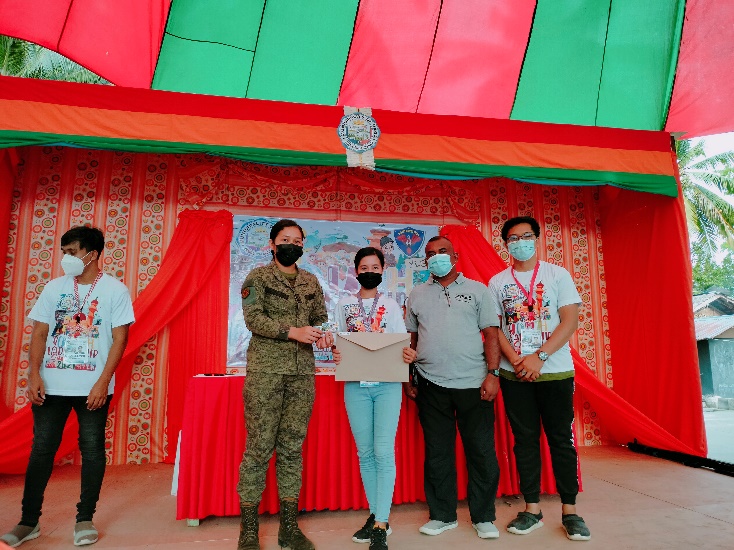 Municipal Mayor, Hon. Rino Delos Reyes as the guest speaker encourage the youth participants to form an association and register it to proper authorities to earn juridical personality for the Municipality of Naga to appropriate funds for the youth programs and activities. In his message, he also made mention his purpose that is to give services to people that wasn't given before like the free tuition fee to students both in elementary and secondary. In his message, Mayor Rino said that he is in full support to the programs and activities of the youth. He also extend his gratitude to the 44th Infantry Batallion and 1st (TABAK) Division headed by Commanding Officer Filven S. Noche, LTC, INF, (GSC), PA, for partnering with the Municipality of Naga for this Youth Leadership Summit and to all the facilitators and individuals to make this Youth Leadership Summit possible.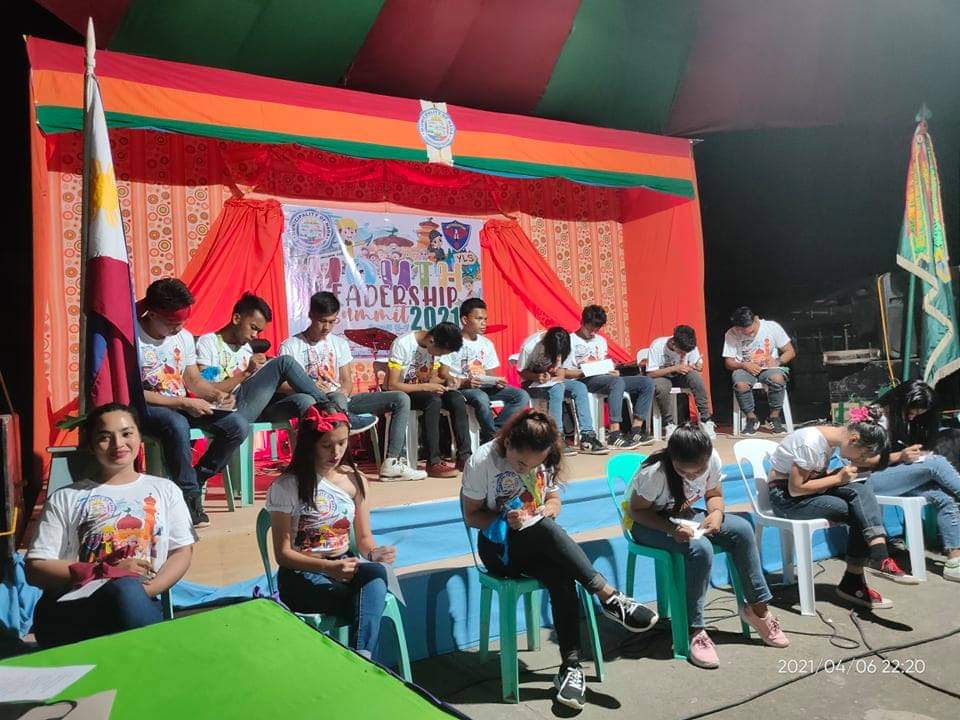 Activities throughout the 3-day leadership summit includes lectures regarding Preventing, Countering Violent Extremism, Leadership Principles, Role of the Youth in the Community, Values Formation, Mental Health Awareness, Criminality and Drug Prevention, How Temperament Type can Infuence Your Career and outdoor activities including Flag Making, Poster Making, Slogan Making, Taebo/Zumba, Amazing Race, and other Team Building Activities.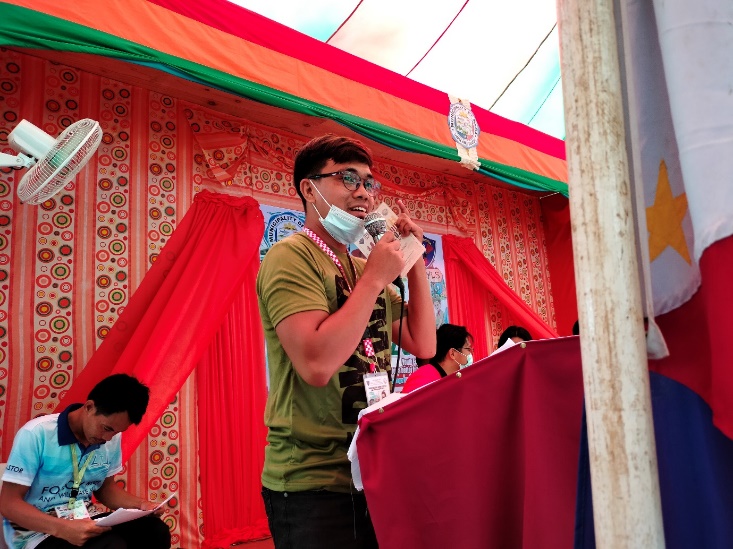 1LT MA Melva G. Logroño (SC), Acting CMO Officer, 44IB confirmed the youth graduates of this year's Youth Leadership Summit during the closing program on April 7, 2021. Youth participants also gave their message of gratitude to the 44IB for conducting the event and to the facilitators throughout the 3-day leadership summit. Sir Silvino Bernales Jr., representative of Hon. Mayor Rino Delos Reyes extended the Mayor's gratitude to all the participants during the closing program and gave the Plaque of Recognition and Certificate of Appreciation to 1LT MA Melva G. Logroño (SC), Acting CMO Officer, 44IB, representative of Commanding Officer Filven S. Noche, LTC, INF, (GSC), Philippine Army.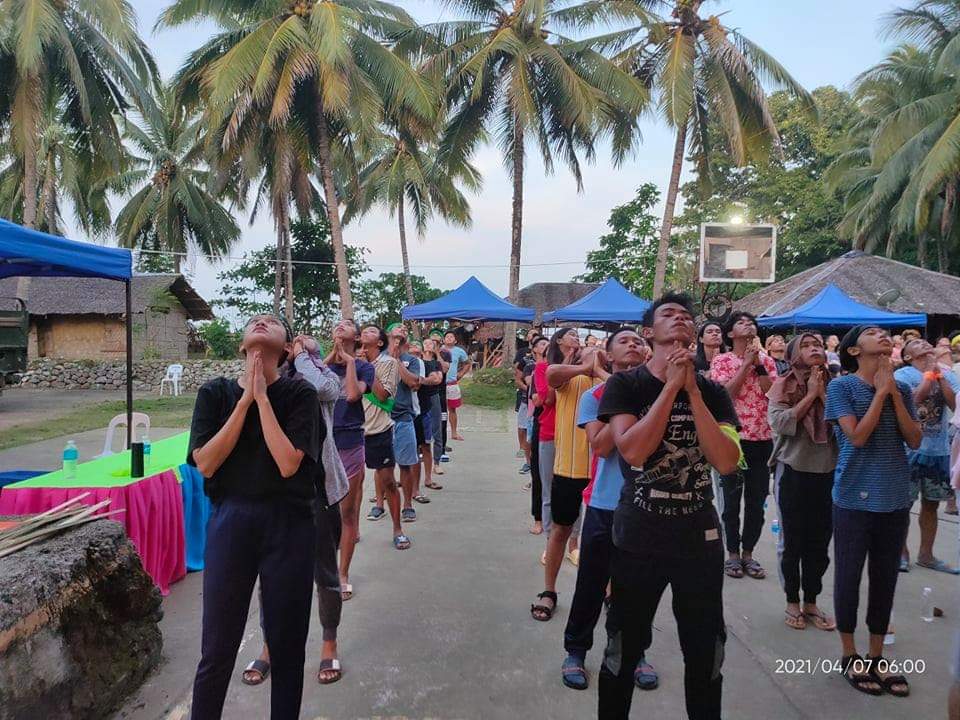 Also during the closing program is the oathtaking of the elected youth officers by Sangguiniang Kabataan Federation, Hon. Louell John Manginsay and the awarding of certificates to the confirmed graduates for this year's Youth Leadership Summit.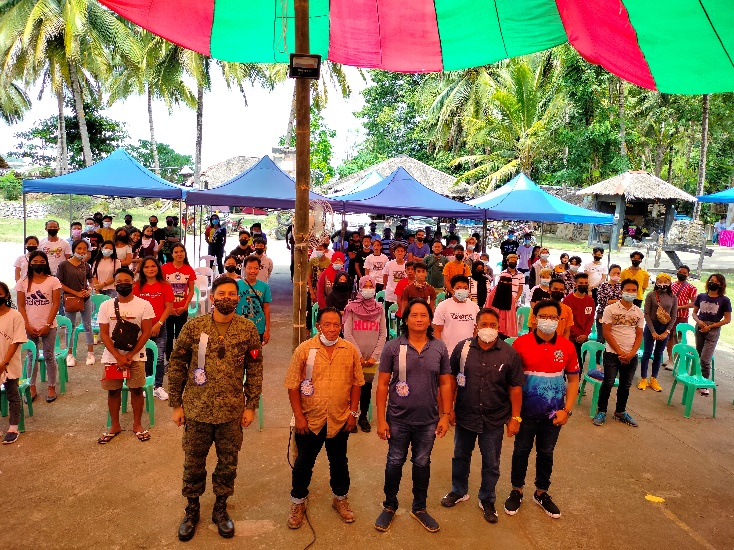 Author: MELBRYLL O. BACTONG / Executive Secretary